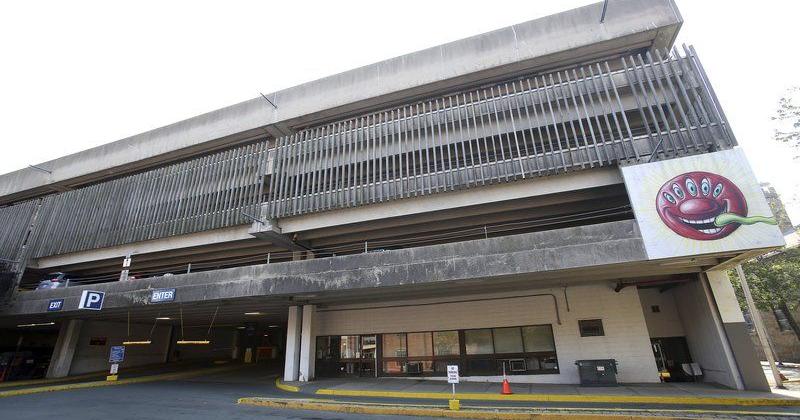 SALEM – The city is testing the idea of ​​selling reserved parking spaces in its two downtown garages, launching a pilot program for people who want a guaranteed parking space for one year.
The city has reserved 50 parking spaces – 40 at the Museum Place Garage on New Liberty Street and 10 at the South Harbor Garage on Congress Street – with a price of $ 1,500 apiece.
"These would be placeholders," Mayor Kim Driscoll said. "They will cost a bit more for those interested in having a reserved space rather than just a parking pass."
The city already sells annual and monthly parking cards, but they don't come with a guaranteed spot. Parking is always first come, first served. Parking passes cost $ 702 for a year, $ 500 for those who can take advantage of a special price for condos, $ 250 for seniors, and $ 200 for seniors residing in Salem.
"During peak times of the year, if it's a snow emergency or a busy weekend in October, just because you have a regular pass, it's not a reserved space in the garage, "Driscoll explained.
Museum Place has 914 parking spaces, while South Harbor has 225.
The number of spaces to be reserved in the pilot program will be a small fraction of what is available, but there has been some opposition nonetheless.
"The business community in general opposed it," said Rinus Oosthoek, executive director of the Salem Chamber of Commerce. "The fears people had in this situation were that there was already pressure in the garage in South Harbor where the removal of 10 spaces would create more pressure."
Much of the feedback Oosthoek received was about South Harbor's smaller garage, he said.
"If you look at the garage at Museum Place, the biggest question is, 'How will this influence the people who are already buying passes? And "Who are the people buying the passes?" "
Companies were also concerned about how the program would be run at the end of next summer and how officials would follow up on comments.
"If this is a pilot program, how will we assess whether it is working or not? Oosthoek asked. "I hope it won't be assessed if they sell the spaces. I hope they will assess the pressure on the other spaces as well."
Visitors who do not purchase a pass pay 75 cents an hour to park at Museum Place and 25 cents an hour in South Harbor.
Today there are around 480 parking passes in circulation, said Dominick Pangallo, chief of staff to the mayor. About 45 of them are held by elderly people.
"This is made up of annual and monthly passes," he said. "Some of the monthly passes are used for October and some for the winter."
With 50 reserved spaces available, demand may exceed supply.
The city has opened an application process. Applications must be returned no later than August 19 and places will be available for those who have received them for one year starting September 1 and ending August 31, 2016.
If the number of applications exceeds the number of places available, the city will hold a lottery on August 20 to determine who gets the place.
For more information visit bit.ly/1H3wISP. To download the app, visit bit.ly/1gnmGHq. Requests can be returned to the Collector's Office at City Hall, 93 Washington St.
For news and inquiries about Salem, email Salem reporter Dustin Luca at [email protected], call 978-338-2523, or message @DustinLucaSN on Twitter.
||||