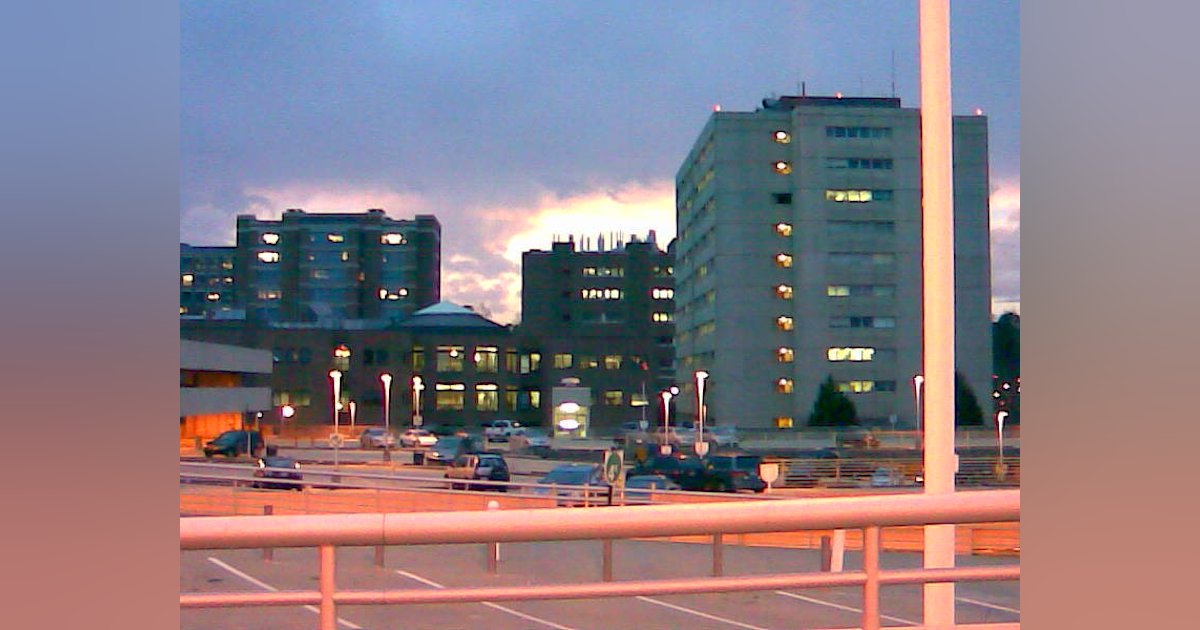 Over the past 10 years, many hospitals have made a significant investment in improving safety in and around the perimeter of their facilities.
The protection of patients, staff and visitors has become increasingly important to ensure patient confidentiality, protection against infant abduction and to ensure a safe overall environment. Stricter rules and regulations require healthcare facilities to lock up and provide an audit trail of those with access to prescription drugs.
The desire to ensure better safety and security in healthcare facilities also extends to the off-wall areas, sidewalks and outdoor gardens that are part of these campuses to include the parking areas used daily by employees and visitors.
Securing remote areas
While many hospitals currently have large parking complexes containing multiple levels of parking supported and protected by an extended parking barrier entry and monitoring system, the deployment of these types of solutions in remote and outdoor parking lots. can become a challenge.
Unlike a retail environment, which has an opening and closing time and a parking lot that empties at night, hospital parking lots are generally full 24 hours a day. Not only do employees walk to these parking lots at all times. time of day and night, which means their safety must be protected, but it is also important to monitor parking lots and their surroundings to deter vandalism and vehicle theft.
Infrastructure challenges
In remote lots, the lack of a power source or fiber access can make it very difficult to deploy a surveillance system that can be actively and continuously monitored. As many large hospitals already operate their own command centers to monitor their security, it is important to integrate parking lot monitoring into the hospital's existing security system.
In some cases, the remote parking lot may be a half mile from the main campus, according to Craig Lerman, president and CEO of LTW, a systems integrator in Pine Brook, NJ, which can make this type of project a bit more difficult.
"Installing fiber optic to the parking lot from the hospital can be expensive and it can take a long time to get there, especially if you need to get right of way approval on multiple properties," Lerman said. "We regularly deploy wireless solutions to overcome these barriers. "
Wireless parking lot monitoring options
If fiber is not an option, due to unavailability or cost, time, and deployment interruptions, there are a few points that you should consider before implementing a wireless system. First, consider your current and future bandwidth consumption needs to ensure that you implement a system that can handle multiple video sources without compromising video quality while maintaining low latency. Second, consider all of the data traffic requirements of the link. In addition to video, the same wireless link can also carry voice and data. Therefore, Quality of Service (QOS) must be taken into account in the design process.
Millimeter Wireless (mmWave), a next-generation fiber-like data speed technology, uses RF spectra that are separated from much higher frequencies than traditional consumer wireless products and can provide reliable connectivity and sufficient bandwidth available to accommodate multiple HD cameras and even 4K cameras on a wireless CCTV network.
If you are installing cameras on existing light poles, make sure there is continuous power to the pole. When DC power is not available, a DC power bridge (CPB) is another option to consider. One of the benefits of using the Power over Ethernet (PoE) capabilities of mmWave radios to power a camera is that it can help reduce installation time and the number of power supplies required.
It is also important to consider the distance between radio links or any obstacles in the way of the site line (LOS). Path interference affects network designs and could increase deployment time. For example, inclement weather can impact a radio signal, so if the radios are installed in a climatic area that receives heavy rain, this should be taken into account in the system design calculation. The same goes for obstructions. In winter the trees around a parking lot may not contain leaves, but in the spring, summer and fall the trees have full foliage, which can impact line of sight.
Surveillance network deployment options
Wireless networks that use mmWave radios to transmit data are much simpler to design and pre-installation preparation is minimized as no spectrum analysis is usually required – the only requirement is to make sure it is a direct line from the site and calculate the transmission distance. MmWave's transmission beamwidth is very narrow, and its high-frequency, short-range propagation characteristics greatly reduce the possibility of interference in the environment from other RF systems.
"There are many factors that you need to consider when installing a wireless network monitoring system, so it is important to do a full site survey and use the path propagation tools provided or specified by. the supplier, "Lerman said. "The initial engineering has to be correct and the wireless radio links have to be mounted properly on a very rigid pole to ensure reliability. "
Additionally, it is important to ensure that the network will not be blocked due to heavy Wi-Fi traffic or malicious intent. The narrow beam technology associated with mmWave radios means they are as difficult to intercept as fiber, eliminating the risk associated with typical wireless systems. Plus, the fact that they operate at the higher frequencies of 60, 70/80 GHz means that they are not susceptible to interference from wireless Wi-Fi.
"The surveillance system of a hospital parking lot can incorporate a variety of different security cameras, such as high-resolution cameras capable of identifying a license plate or clearly identifying an individual's facial features. According to Rick Adams, director of security solutions. for LTW.
"Hospitals will install cameras on the roof for general surveillance purposes to see the street and a parking lot, but will also install cameras closer to the ground to capture better detail," Adams said.
Regardless of what type of wireless security system you implement, Adams advises users to ensure that the wireless system can provide reliable connectivity and sufficient available bandwidth to accommodate future growth, as Customers are always looking to upgrade both the number of cameras and the resolution of their cameras. to include 4K and beyond.
About the Author: Alex doorduyn
is the Director of Business Development and Sales for Siklu Communication Ltd. A seasoned security industry professional with over 20 years of experience in the global security market, Alex has held business development, sales, product management and marketing roles with leading video surveillance companies, including Pelco and Norbain. Prior to joining Siklu, Alex was Commercial Director at Johnson Controls, leading the company's fire and safety integration activities in Southern California. To reach Alex, send an email to [email protected]