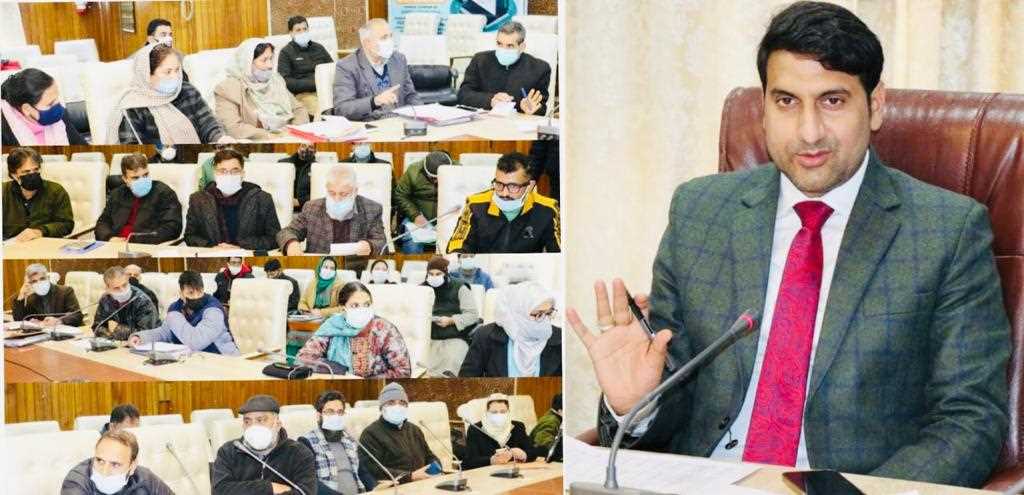 To ensure adequate parking facilities in highly congested areas of Srinagar city, Srinagar Deputy Commissioner Mohammad Aijaz Asad on Friday chaired a joint meeting of all stakeholders at the meeting hall of the office complex of Srinagar. DC here.
During the meeting, a discussion took place on the issue of providing adequate parking space for traders in Lal Chowk, Residency Road, Poloview, Batmaloo, Hari Sing High Street, Goni Khan, Shaheed Gunj and other adjacent areas to overcome traffic congestion. in the city.
The meeting also discussed the measure undertaken to streamline and improve the traffic system, apart from the measures taken to reduce the nuisances of improper parking and road encroachments in the city.
On occasion, the Deputy Commissioner stressed the need to coordinate the efforts of the district administration, traffic police, SMC, SDA and all stakeholders including traders and customers , strictly following traffic rules in letter and spirit for the greater good of the public.
The DC has also focused on making the best use of existing parking and simultaneously identifying and developing new parking spaces to accommodate merchant and customer vehicles. He also asked to reserve adequate parking spaces for traders at a reasonable monthly fee.
While interacting with the representatives of various trades, the DC asked them to cooperate with the Administration to ensure smooth regulation of traffic in the city especially on congested and dense traffic lanes to overcome traffic jams.
The DC also asked them to motivate other traders and the general public to use paid parking lots to overcome traffic jams.
Regarding the merchants' request to provide parking for merchants at preferential rates, the Deputy Commissioner requested the concerned authorities of SDA to consider the merchants' demand as a matter of priority and review the parking fees for merchants because they must use daily.
The Deputy Commissioner also requested the SDA authorities to submit the land allocation requisitions for new parking sites in the city so that enough parking space is made available to accommodate more vehicles.
The Deputy Chairman of Srinagar Development Authority also addressed the occasion and briefed the Chairman on the current parking capacity available in Srinagar.
Vice President, SDA, Bashir Ahmad, Additional Deputy Commissioner Srinagar, Dr. Syed Hanief Balkhi, SP Traffic, Zaffar Ahmad, Director of Planning, SDA Secretary, Tehsildar South and other concerned persons were present at the meeting.